The ancient Egypt. It's a mysterious world. Fetishism, pedophilia, and zoophilia, sex on papyrus. These are little known sexual habits of ancient Egyptians. Egyptian erotic sources are much more subdued than the Greek and Roman sexual depictions. And they are very few textual or pictorial sources, erotic depictions, sex-graffiti, and sex-related hieroglyphs or texts have survived.
Gods in constant erection
The sexuality of the gods is evidenced by many sources. The drawings show mainly sex between the gods. In the Egyptian view, sexuality strongly associated with life, fertility, birth and rebirth. And thus of course with some gods. Among the Egyptian gods, it is often unclear which of them is male or female and very common asexual gods. For example they depicted the god of fertility, Min, with a continuous erection. His skin color is usually black, which symbolizes the mud of the Nile. And one of his symbols is the dressing salad (in other name the Roman salad). This salad was an aphrodisiac in the ancient Egypt.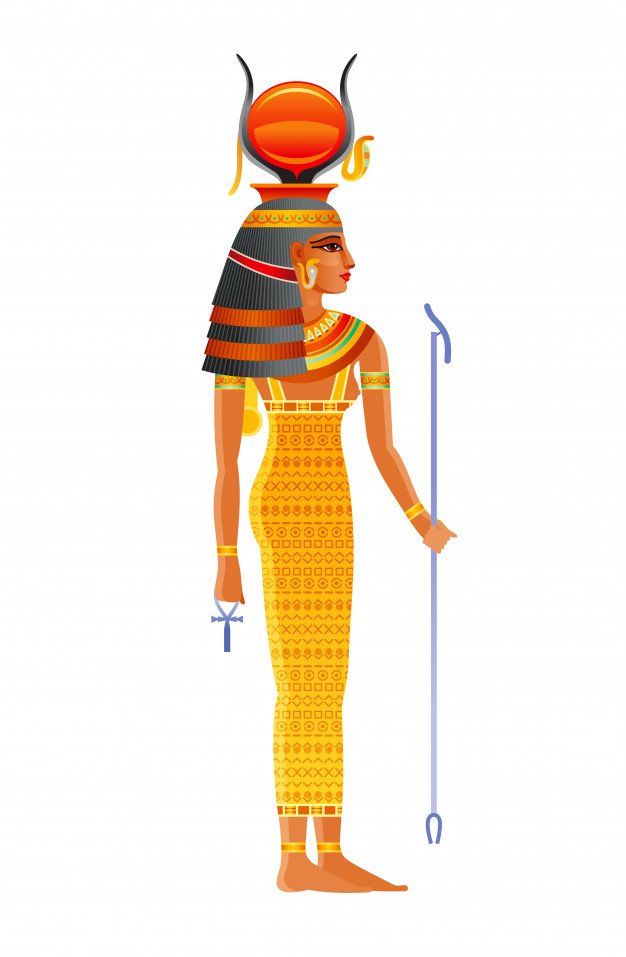 Among the goddesses, Hathor embodies sexuality. She is the goddess of love, fertility, joy, music and drunken stupidity. Sometimes these gods have opposite-sex counterparts. Typical male-female godparents are Su-Tefnut, Geb-Nut, Isis-Osiris. They usually unite with each other, symbolizing fertility and rebirth so important to Egyptians. Love, sex, incest, and homosexuality were also present in the myths about the gods. A good example of depictions of their sexuality is the conception of Horus. According to the myth, Seth, the brother of Osiris, killed Osiris in jealousy. Isis searched for her husband's body. And then turned into a bird and floated over her dead husband's penis.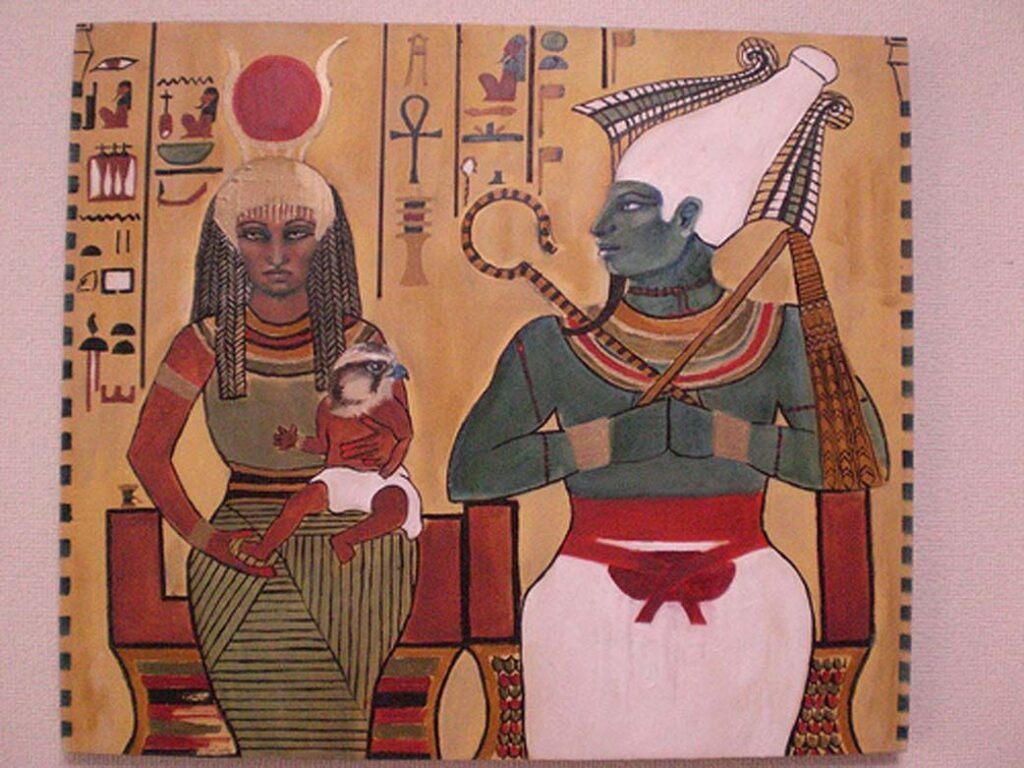 Erotica in the everyday life
However, average and everyday eroticism, sex between people, appears only in very few sources. The sexual behavior of Egyptian rulers is a well-known topic in Egyptian research. A 2000-year-old Egyptian stele depicted Cleopatra as a male pharaoh. In the Egyptian cult of beauty, hundreds of thousands of tourists admire the temple of Abu Simbel, II. Ramses smile. Scientists and everyday people are constantly talking about Nofertiti's famous bust.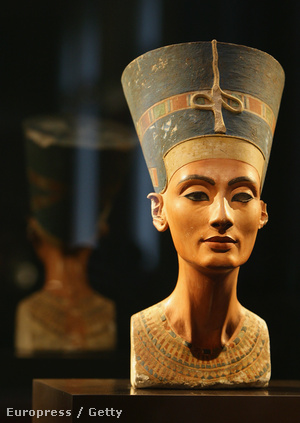 However, barely more than 30 drawings depict sexual intercourse between people. Most of them are in the so-called "Tergo" (from behind) positivity, which would suggest that this was the usual pose. According to Spanish researchers, however, Tergo portrayal is not a sexual act, but a humiliating exercise of power over a partner – in this case, both men could be.
Some drawings show couples in a "normal" position, but they may not be explicitly sexual, but a hieroglyphic sign. Two drawings also show the "missionary" posture, though one is hard to pin down.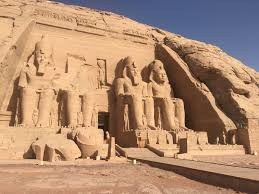 The written sources
As for the written sources, the Turinian erotic papyrus, for example, contains very clear scenes of sexual intercourse, showing the experiences of a man in a brothel. Because of its extremely obscene depictions, the papyrus has not yet been reproduced in its entirety. But researchers have doubts about it. Men's facial features, disproportionately large penis and women's acrobatic posture are more satirical. There is only one copy and the origin is also unclear. So it can also be, that an everyday people recorded his memories for entertainment purposes.
Egyptian erotic texts and written sources sometimes refer to fetishism, pedophilia, and zoophilia, but since it is much poorer than the Greek and Roman sexual depictions, it is difficult to conclude.
Popular aphrodisiacs
However, there are some popular bizarre sexual desire enhancers known from ancient Egypt.
Such as for example:
lotus wine – it has a potentiating effect and they used it for hallucinate,
camel manure dildo – camel manure is well shaped and dries well
crocodile feces are not used – it was used as a contraceptive,
Cleopatra's Vibrator – According to the myth, the pharaoh locked a bee-bone in a thick papyrus cylinder and caused the sexual pleasure of the resulting vibrating object,
mummified penises: more than one mummified penis was buried next to the ruling class women. So that they wouldn't miss the sex and erotic in the afterlife.
Read more about the story of sex and eroticism, from the beginnings and then here!