Here are a couple of experiences who attend swinging regularly. Unfortunately, they had to be suspended because of the coronavirus epidemic. They are not able to participate in swinger parties, where they meet others in person. So now they are participating in virtual orgies, a.k.a. online swinger party! 
But how did this online swinger party start?
They had been at home for several weeks in quarantine due to the epidemic. Yet they just about to celebrate their 15th wedding anniversary. They wanted to feast on a Caribbean island in a nudist hotel. Everything has already been planned and prepared for the programs: pool parties, sex under the mirrored ceiling, regular orgies, and threesomes.
But most of all, they expected to be among those who resembled them. They are hedonists, and they understand them. They just wanted to share what a cohesive community the swingers are because they visit each other not only because of sex but also because of friendly and supportive conversations.
One night they were invited to an online swinger party. They even had to pay a participation fee.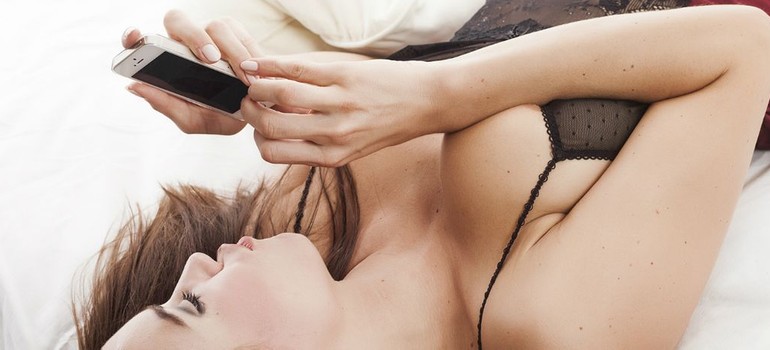 The online swinger party
They were just as prepared for an off-line party. Shaving, make up, exciting each other, sharing fantasies. Even the bedroom was prepared. Sexy lingerie, candles, soft erotic music. Velvet body, the man was in a black shirt.
They sat down on the bed opposite the laptop and then clicked on the link together. There were many couples at the party, but also singles. And most are around thirty. The organizers offered several groups to the organists. In fact, there was even live music!
The couples played with each other, and the singles played themselves. They thought several times that they were watching real people on screen and not porn. And that excited them both. It was even a funny, when a cat walked into the screen.
Results
There was no real physical contact, but this online swinger party somehow forged them even better," the husband said. In addition to being exciting, it was also healing. It was good to see that many people around the world on a single weekday were not busy with their anxieties. But they were concerned with pleasures and themselves. And that's exactly what everyone needed!
Until they can meet others in person, they happily turn on their webcam, and not just to excite them, but to finally motivate them with something to make them look sexy – and not only to each other! 
Before you visit an off-line swingers club, read this too!