Pussy shape – which is the most common? Pussy shapes are different for women, and none are perfect. But we think, that sex can be amazing with any shape of pussy.
Still it's interesting to see the different shapes. One specialist classified them into five groups and stated that they are not the most common variety we have ever thought of at all! 
Barbie
Many people think that the Barbie type of pussy shape is the most common. But this is far from reality. This type is characterized by the outer vagina lips completely covering the inner vagina lips, closed, tight. In fact, it is the rarest. Yet many want to have their pussy operated on like this because they think this is normal. In fact, there is no such thing as being normal.
Curtain
Actually, this pussy shape is the most common. It is characterized by the fact that the inner lips extend beyond outer lips. This is no depends on the person. The "curtain" type of pussy can also occur with some combination of the following examples.
Puffs 
This type is also characterized by what is the "Barbie" variety. So the outer lips cover the inner lips. The difference, however, is that the libs are less tight and hanging. Most people think it may have something to do with women's age or weight, but there's really no links.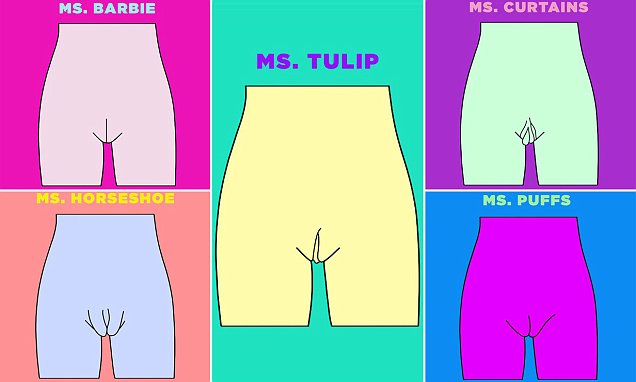 Horseshoe
The name of the "horseshoe" type pussy accurately describes the shape of the intimate area. That is, the pussy takes the shape of a horseshoe: it is thicker, puffier around the pubic mound while getting thinner as it approaches the buttocks.
Tulip
Matching is the name of this type. Here, the outer lips, the inner lips look like the tulips just about to sprout. In this case, the inner lips are only slightly visible from the outer vagina lips, which is why it is different from the "curtain" type. 
Here are very beautiful free pictures and different pussy shapes!