The Christian Church became increasingly influential and in the Middle Ages. By the middle of the third century, the society and politics accepted it. Around 400 AD, it began to develop a new system of sexual rules. And the rules focused on the concepts of holiness and purity.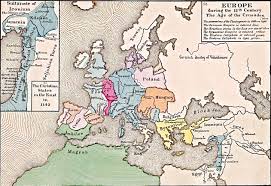 It took two approaches to sexuality.
One did not distinguish between sexual relations between men and women or between men and women. Instead, it condemned the act itself and supported Platonic relations. Interestingly, the legal relationship that has survived from the Roman tradition, in which one man recognizes another as his brother, has survived until the early Middle Ages. The formal marriage did not exist in Christian communities. But the long-term relationships were characterized by commitment. Besides, several poems suggest the existence of lesbian relationships. Even in areas where homosexual relationships were not recognized in the XII. century. Until the end of the XII. century, it was common in Christian beliefs that the same norms judged homosexuality and heterosexuality.
The purpose of sex
By the end of the Middle Ages, most Catholic parishes and states accepted and lived, that the purpose of sex is the reproduction. And according to them they founded the inappropriate sexual acts, the oral and anal sex as well as masturbation, sinful thing. However, homosexual acts were a crime. And most civil law codes punished these "unnatural acts". Especially in regions where the influence of the church was strong.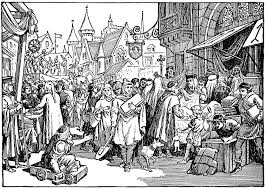 Homosexuality and its punishment
For example, in the XIII. century in France, they punished the homosexual behavior between men for the first time by castration. And the second time by limb slaughter. The third time by burning participants. For lesbian acts they cut off two body parts. But only for the first two times! And the third time they could be sentenced to death by a bonfire. In the middle of the XIV. century, civil laws criminalizing homosexuality appeared in many cities in Italy. The city government had the right to confiscate the perpetrator's property.
The depiction of homosexuality in the arts appeared in the late middle age or new age. In the Renaissance, Latin and Greek influence revived in Europe. The "neo-Latin" poets once again portrayed men's love in a positive light.