April O'Neil is an American porn actress born in Phoenix in 1987. on April 7 (Arizona, USA), She is an exotic girl of Russian-Jewish, Mexican, Nicaraguan, and German descent. She is a pretty brunette young girl, with beautiful breasts.
She moved to Los Angeles in 2008, and at the beginning, she worked as a receptionist. Then 6 months later, she started the pornography. 
Career
She borrowed her porno's artist name from Teenage Mutant Ninja Turtles because she is a big comic book fan. April is 155 cm tall, bisexual, and everything is natural on her. In 2013, she took tenth place on LA Weekly's "Top 10 Most Innovative Pornstars Who Could Be the Next Sacha Grey." The LA Weekly called her a hipster pornstar.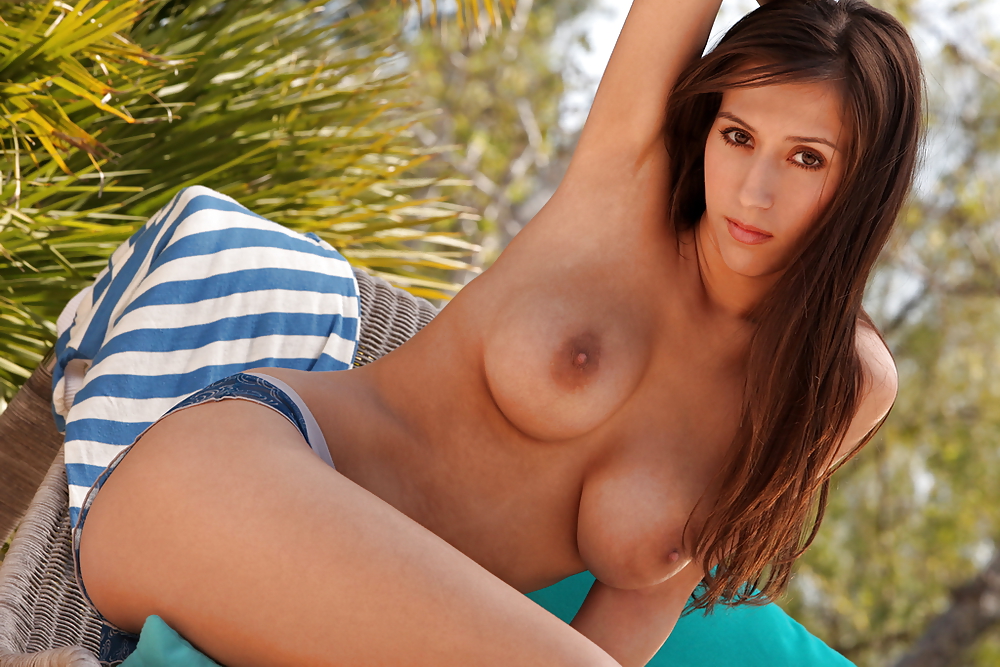 She also won XBIZ awards in 2012 and 2014: Twitter Queen and Female Artist of the Year in the girl/girl category. Over the years, since 2011, there have been various AVN and XBIZ entries in multiple categories. Best New Star, Best Scene, Best Supporting Actor, Best Triple Scene (2 girls one boy), Best Couple, etc. 
Private life
She loves video games, anime, hentai and is a big fan of pinball and player too. She regularly competes in a Los Angeles tournament.
Her dream is to have a bakery one day. For her, the ideal man has a good sense of humor, smart, and beautiful hair. She is a fan of King's of Leon and Phoenix. April considers her tits, her self-confidence, beautiful hair, and a sense of humor as her strengths. She is a real life bisexual girl.
April in the social media:
Weboldal: www.heyitsapril.com